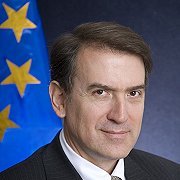 The Board. the Greek Hockey Federation wants to thank the public World Greek Solidarity Network for young people Studies, professional integration, Career and Entrepreneurship "allele net» and public, Honorary President Mr.. angel Pangratis, for kindly donated two new computers, which will equip the office premises of the Greek Federation Cricket and upgrade the operating needs.
With the acquisition of computers upgraded technological infrastructure of our Federation, while encouraged and supported the work of development and promotion of the historic sport of Corfu.
Similar social sensitivities contribute in the best possible way to upgrade sports bodies and constitute a message of hope and humanity.
For the Board.