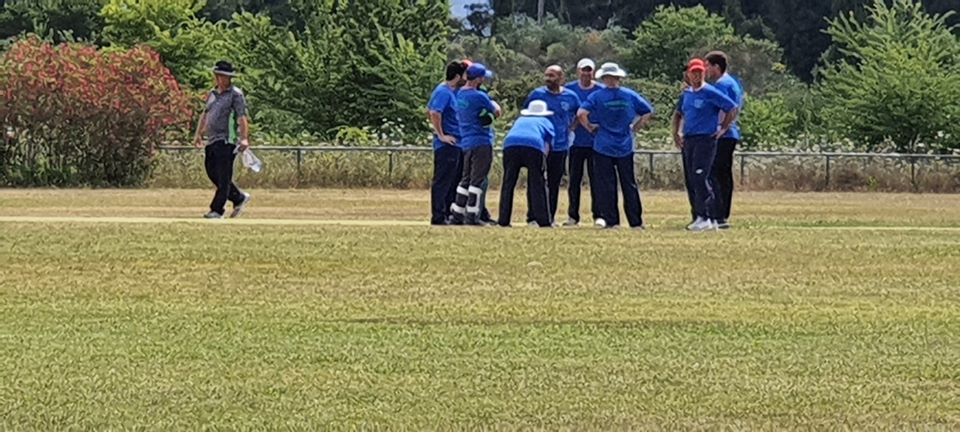 With two Greek Cup matches 2020 open Area, The competitive activity of the Hellenic Cricket Federation has started, την Κυριακή 5 July 2020.
The GYMNASTIC ASSOCIATION OF BYRON started with the right, where with a draw score against last year's Cup winner, G.E.. THINALION , finally managed to win a hard nerve fight with a difference in out and score 125-125.
And while the weather initially seemed to prevent the second match between the DECATHLE and the ATLAS SPORTS BODY, It was eventually carried out under the threat of weather conditions. The athletes of DEKATHLOS prevailed against ATLA with a score 158-129.
Individual race performance
1.ALEXANDROS ANEMOGIANNIS – 45 runs and 3 wickets
(HIGH SCHOOL OF BYRON)
2.ΑΜANULLAH SYED – 41 runs and 3 wickets
(A.O.P. KERKYRAS "TO DEKATHLON")
3.MUHAMMAD TAHIR - 38 runs
(A.O.P. KERKYRAS "THE TEN")
4.BEKIOS MARIOS -29 runs
(DP ATLAS)

5.CHRISTOS MOLINARIS- 22 runs
(HIGH SCHOOL OF BYRON)
6.ALEXANDROS LAGOS -19 runs
(G.E.TH)
7.MEHMI AMARPEET SINGH -18 runs
(G.E.TH)
REFEREES :
AUTHINOS IOANNIS
GALANIS THEODOROS
DELVINIOTIS GEORGE
Next pair of Cup will be CORFU HIGH SCHOOL ASSOCIATION VS GYMNASTICS CORFU COMPANY , to complete the matches of the first phase of the three pairs.
Starting series for the team of Byron where next Wednesday 8/7 στο Men's Championship will face the team of Corfu.