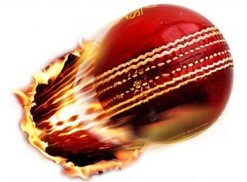 Invitation to the General Assembly-Nominations for the election of a new Board of Directors & Select Committee
The General Assembly of the Member Associations of EL.OK., will take place on Saturday 20 March,. with start time 12:00 at the offices of EL.O.K , on Kosta Georgaki Street 26 in Corfu, with the following agenda items:
Election of the Bureau of the General Assembly.
Report of the activities of the Board of Directors from 01/01/2019 until31/12/2019 & 1/1/2020 until 31/12/2020. Approval and discharge of the Management.
Economic & cash income-expense account. Balance Sheet - Report of the Audit Committee . year 2019 & 2020. 4.Adoption of anti-CORRUPTION regulations & ETHICAL ETHICS
5.Harmonization of the Articles of Associationύ operation with the interahis words Ν. 4726 Government Gazette A. 181/18.9.2020, amendment-deletion of par.2 of the article 4.
Election of a supervisory committee (Except for the President appointed by the Bar Association)
Appointments for the promotion of EL.OK bodies
(BOARD OF DIRECTORS AND EXECUTIVE COMMITTEE )
If there is no quorum, the Assembly will be held on the same day and time 13:00. in the same place with the same agenda. Έχοντας υπόψη το άρθρο 14 despite. 3 του Α.Ν 2725/99 as amended and in force by N. 4726 /Government Gazette A. 181/18.9.2020 announces the clubs voting.
ATHLETIC CLUB ATLAS
ΓΥΜΝΑΣΤΙΚΗ ΕΤΑΙΡΕΙΑ ΚΕΡΚΥΡΑΣ
GYMNASTICS UNION THINALION
Α.Π.Σ ΟΙ ΛΕΟΝΤΕΣ
SPORTS GROUP PARELEION CORFU "THE decathlon"
A.P.S NAFSIKA
A.P.S. DIAS
The CHAMPION CHRISTOS TZOVARAS
Kerkiraikos GYMNASTIKOS ASSOCIATION
HIGH SCHOOL OF BYRON
The right to vote will be ratified by the General Secretariat of Sports based on the electronic register of sports clubs kept in the service of the article 142 N. 4714/2020 (Α΄ 148).The remaining clubs- members EL.O.K, participate in the Meeting only the right to speak.
Βάσει του άρθρου 8 despite. 7 its statutes EL.O.K clubs required to inform the representatives EL.O.K regular and substitute up to ten (10) days before the General Meeting .Applications for candidacy and other supporting documents will be submitted to the secretariat of EL.OK up to 15 days before the general meeting .
FOR THE BOARD.