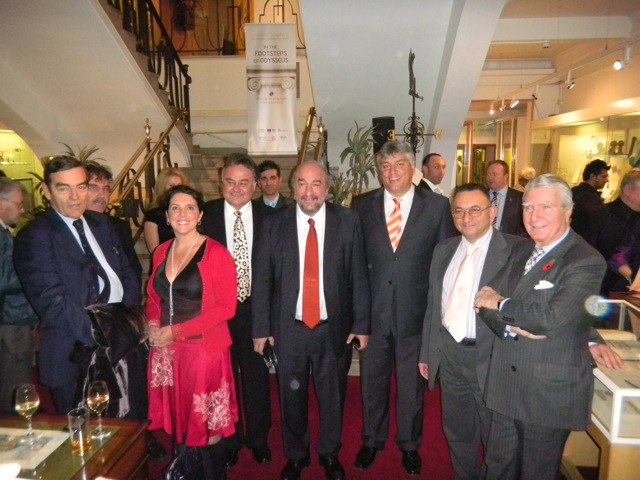 The Return There To All Began, November 2010, EL.O.K
November 2010
participation Greek Cricket Federation στην World Travel Market 2010.
Powered expressions "The return there to all began"
An open invitation to the school communities of the world to visit Greece, following the steps of Ulysses in a return trip, "Where it all began" was the content of the second at annual event series organized by the Region and the Greek Federation of Cricket with the latest initiative. During the event, announced the International School Tournament 2011
Tin Greek delegation, led by Deputy Minister of Culture Tourism. George Nikitiadi, were the MP Mrs Maya Tsokli, the Secretary General of the Region of Ionian Islands Mr.. Costas Georgalidis, the president of the Greek Cricket Federation,. Joseph Nikitas, the director of the London office EOT Ms. Sophia Panagiotaki etc.. Among the guests were separate instances of the famous British historian, author and presenter of television broadcasts Bettany Hughes, Lord Sir Simon Orr-Ewing, of count Spirou Flampouriari, TV commentator - former athlete cricket Simon Hughes, the founder of the travel agency Corfu Villas Patricia Cookson, Development Director for Europe of the World Cricket Council Richard Holdsworth, the former director of the Cultural Olympiad London 2012, the Ministry of Culture Officer, former Director of AEGEAN and Olympic, n. Stavros Daliagka and Corfiot Tour Operator, member of the Board. SETE, n. George Duke.