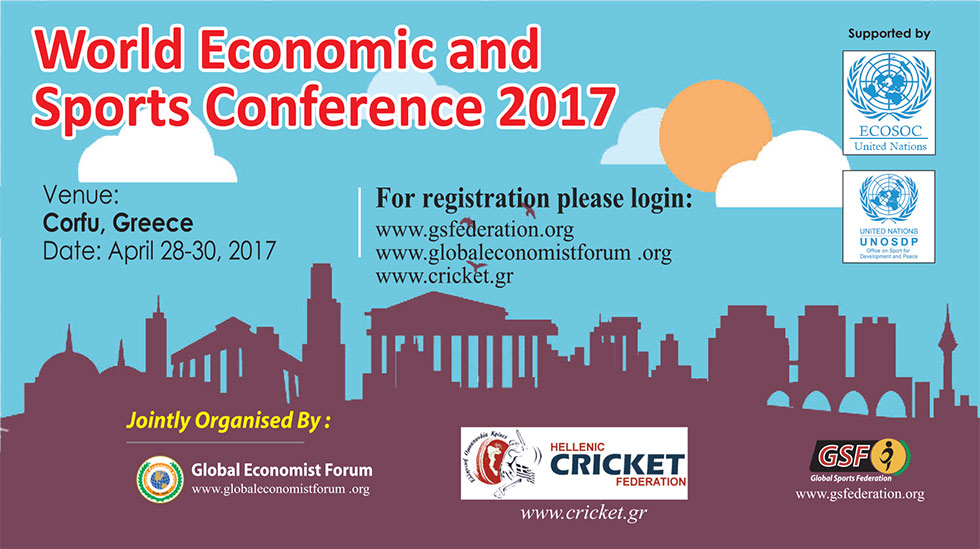 World Economic & Sports Conference 2017
The Global Economist Forum with the cooperation of the Hellenic Cricket Federation organizes the World Economic and Sports Conference Forum 2017, the period from 28th till 30th of April.
The conference will take place in the beautiful Island of Corfu, Greece and provides a unique opportunity to Academics and Practitioners to interact and share their knowledge on development of economics and sports.
It is also a unique opportunity to meet the Culture and History of Corfu Island.
For participation and further information, please contact with the Hellenic Cricket Federation Office at