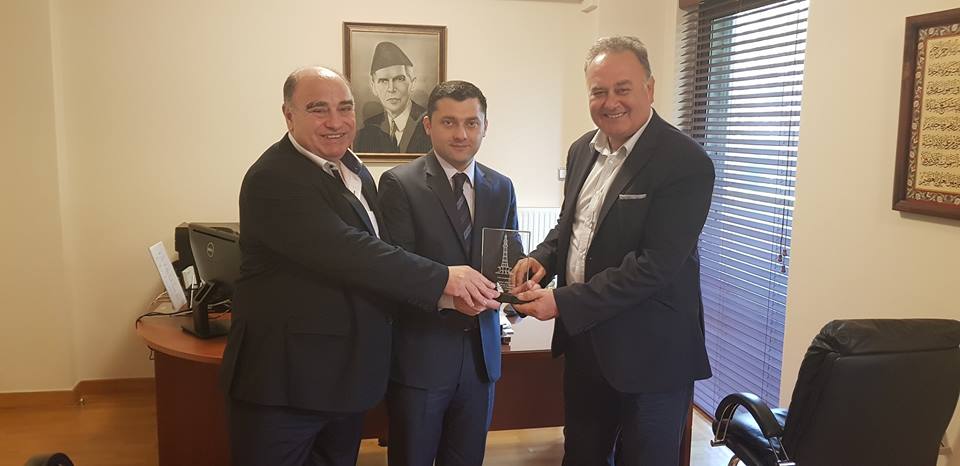 ΔΕΛΤΙΟ ΤΥΠΟΥ
SYNANTISI REPRESENTATIVES Board. EL.O.K OF THE consul OF PAKISTANIKIS EMBASSY IN ATHENS R. ABBAS YAAR.
In planned meetings in Athens Ministries, for matters relating to the Federation, transition took place two representatives of the Board of EL.O.K of President. Joseph Nikita and Vice President. Kyriakos Katsoris. On Monday 1 Οκτωβρίου 2018, including, He held a meeting with the Consul Pakistani Embassy in Athens Mr.. Yawar Abbas.
The meeting extensively discussed various issues of common interest and cooperation as the question of exploiting sport as a tool for the smooth integration of foreigners in Greece, the involvement of Pakistani nationals residing legally in Greece with the sport through events of the Federation, integrating them into athletes register in accordance with the terms and conditions set by the sports legislation and official regulations EL.O.K , pitch placement issues and cooperation with international sports organizations, etc..
The Board. warmly thanked the Consul Mr.. Yawar Abbas
for hosting .